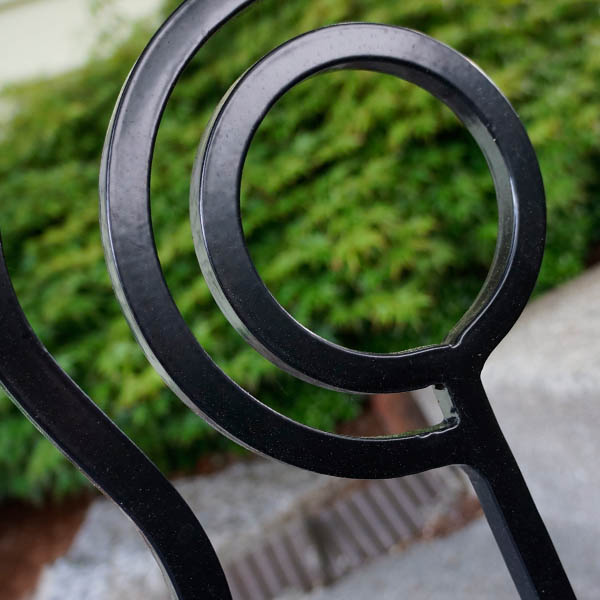 Ornamental Iron Fence
A custom ornamental iron or manufactured fences offer a subtle way to express your personal style or brand. Whether you own a home or a business, choose City Wide Fence for all your fencing needs. From chain link to vinyl fencing, we can provide just the right fit for your circumstance.
Find Practical Beauty for Any Application
Whether you need iron fencing in Seattle, WA to protect your company property or decorate your home, iron offers strength and beauty for countless situations. You can view our gallery to browse through samples of quality installations for both home and business owners.
Iron fencing in particular offers new ways to make a statement. For instance, ornamental iron fencing in Seattle, WA sets your property apart with a bold feature. What's more, this material allows you to add class to a location without the worry of costly maintenance.
Choose Durable Materials
The choice of an iron fence or gate helps you save money since it lasts years with little to no maintenance. City Wide Fence offers special powder coating for added durability in wet climates.
With the strength of iron and the protection of our powder coating, your fence can withstand the humidity and salty air. We also guarantee our installations and repairs.

Receive Customized Services
In addition to durable materials, City Wide Fence proudly offers to fabricate custom gates for you. We understand that expressing your individual style requires a personal touch, so we'll work to create exactly what you want.
We offer two- and three-rail styles, along with a smooth top or decorative finials. Whatever your preference, let us help you find the right fit. We've served Seattle,
Bellevue and the surrounding area for over 40 years, and we will continue to provide helpful and reliable service.
Call us at 425-745-8645 for a FREE estimate on iron fencing in Seattle, WA.

City Wide Fence Company Inc. did an outstanding job on our fence and couldn't be happier! They were amazing at how hard they worked and how fast they accomplished the job. Their attention to detail is outstanding, right down to cleaning off the sidewalks! The office end of things was attentive and extremely nice to work with too. We would highly recommend you check them out. They may not be the lowest bid, but you get what you pay for and they are well worth it!
Awesome people!! Thanks for the chain link materials.
I received 3 quotes for a cedar fence surrounding part of my yard.  They did a great job.  There were some hold ups on my side and they were very understanding.
Their quote was reasonable and they were able to schedule the install earlier than the other vendors.
After reviewing 5 different bids for a pretty long residential fence (400+ feet), we chose City Wide. They were in the middle cost-wise for the ornamental iron product we used and chose them initially based on customer service and start date.
Mike Bukovich & his crew started and completed the exactly as promised. They showed great care to my yard, pets, and inquisitive boys :). They constantly checked to ensure I was happy with the progress etc. They worked extremely hard and left no mess. Most importantly, I couldn't be happier with my new fence!
I would highly recommend to friends & family.
Very pleased with the results of our new fence; the crew was professional - on time, hardworking (felt sorry for them, as they installed the fence during one of the very rainy days we've had lately), and clean - they left nothing behind.
Amazing job completed this weekend by these guys. Highly recommend this company for any fencing needs. A+
We are very pleased with our new fence built by City Wide Fence Company. They showed up on time for the estimate (one company was an hour late and another never showed up), measured everything, answered all our questions and we had the estimate within days.
Our old wooden fence was a mess and when they took it down every single piece of wood was removed. Not a splinter or nail left in the yard.
All the communication with the office was excellent and we would definitely recommend them.
Easy to schedule, arrived and finished on time. Professional crew kept the site clean and the fence looks great!
I have used this company 3 times in the last few years and have found them efficent fencers who do  very good work. They have been very accomdating to the need to have a secure yard while installing / replacing old fencing to keep my dogs inside and out of dog jail . Their pricing I find is middle of the road and they do what they say the first time.
City Wide Fence is the best Place to get material for do it yourself the staff are very professional and the prices are very reasonable I recommend this company to all my friends and family.
Best chain link fence company in the area!
Great job by City Wide Fence.  I called Bryan and he came out to estimate the replacement of our old worn fence and incorrectly installed gates.  He broke the estimate into phases for us so we could fit this into our budget, although we ended up just going for the complete replacement. They did a great job.  I had one issue with one of the gates missing a bottom latch to keep it from swinging in the wind, but as soon as I let Bryan know about it he personally came out and took care of the issue.
Fence and gates all look great and operate perfectly!
Absolutely incredible experience. Everything from the initial sales call, the options they offered compared to their competition and all the way until paying the bill was absolutely perfect. Good people, very considerate of all our plants and very attentive to our needs. Hi integrity. They built a fence that will be here for more years then we will be in this house. But if we ever need another one we will certainly call them again.
They just finished removing my old fence and building a new one. They did an excellent job, were very professional and cleaned up after themselves.  I highly recommend City Wide Fence.