City Wide Fence will repair or replace your worn fence.
Time and weather can be hard on your fence, We can help.
Let us take care of one item on your "to do" list!
Call now, let us give your yard a facelift.
Commercial & Residential Fence Installation in Seattle, WA
Since 1978, City Wide Fence has been building high quality fences for residential and commercial customers in Seattle and its surrounding areas. City Wide Fence has built a strong reputation for excellence as a top-rated fencing contractor.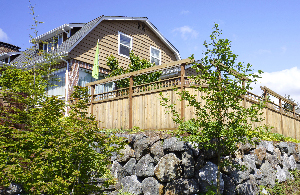 Why People Love City Wide Fence. 
Skilled workmanship and exceptional customer service is demonstrated with every installation. Our expert team of professionals has been with City Wide Fence for years and will work with you to build your project from the ground up—selecting the right design and materials to meet your needs.