City Wide Fence will repair or replace your worn fence.
Time and weather can be hard on your fence, We can help.
Let us take care of one item on your "to do" list!
Call now, let us give your yard a facelift.
Commercial & Residential Fence Installation in Seattle, WA
Since 1978, City Wide Fence has been building high quality fences for residential and commercial customers in Seattle and its surrounding areas. City Wide Fence has built a strong reputation for excellence as a top-rated fencing contractor.
Skilled workmanship and exceptional customer service is demonstrated with every installation. Our expert team of professionals has been with City Wide Fence for years and will work with you to build your project from the ground up—selecting the right design and materials to meet your needs.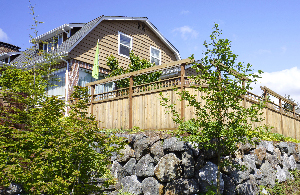 What a beautiful job you did on our fence. We are really and will happy with the results make sure we let all our friends and neighbors know about the professional job you did from start to finish.
This project that was on "the list" for 5 years. The men who installed the posts were very nice. It was a pleasant surprise to have it done earlier than scheduled. In the future, I will call City Wide Fence again.
All too often, the only time people take the time to write to a company that sells products and services is when they want to complain. Well, we want to thank you for the excellent experience we had with your company.